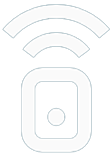 HOME INTERNET WITHOUT THE WIRES
Your life at home just got a whole lot easier with SpinTel.

No waiting to be connected

No monthly phone line or nbn™ costs

Fast 4G coverage nearly everywhere

IT'S LIKE HAVING A MOBILE PHONE CONNECTED TO YOUR HOUSE
Still need a home phone service? We've got you sorted! Just add a phone to your place to receive unlimited calls to Australian mobile and landline numbers.