4 Ways the NBN is Designed to be Flexible to Your Business Needs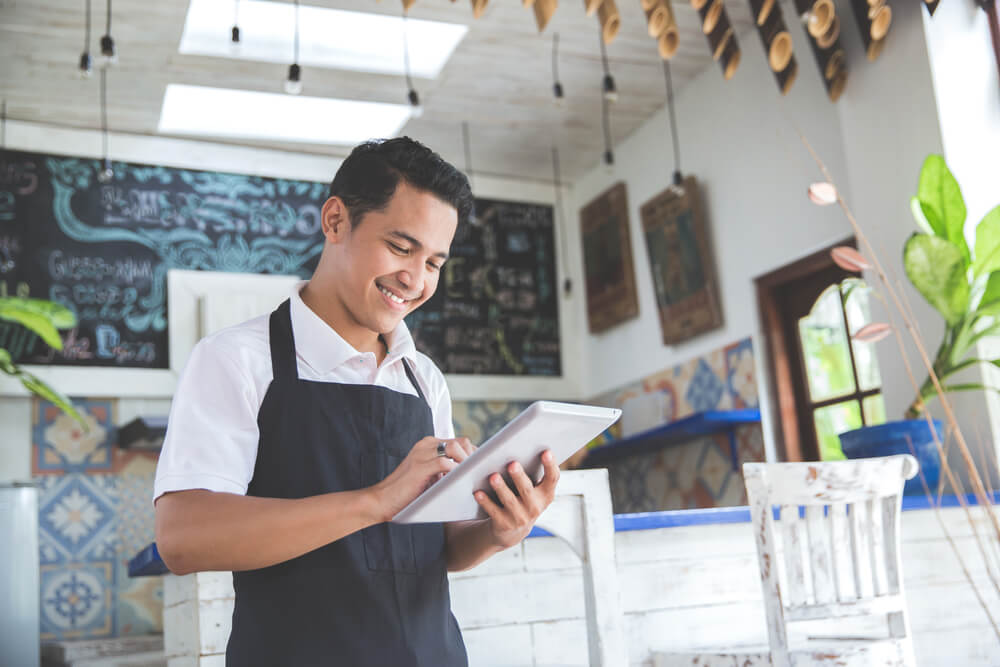 Since the first customers were connected in 2010, the nbn™ rollout has progressed to completion. With a mix of technology, Australia's national broadband network has been built around lots of different factors and in various ways. The way the infrastructure has been designed and rolled out means the nbn™ offers a lot of flexibility to the individuals and businesses who rely on it. Here, we explore how the nbn™ has been built to be flexible to match your business requirements.
How the nbn™ is built to be flexible
Although it's a national network, the nbn™ constitutes a versatile infrastructure framework that's designed to service diverse requirements. From speed and cost to ease of setting and availability, the nbn™ can be adapted to support the needs of your business.
1. Speed
The speed refers to the rate at which you can download or upload data. bandwidth refers to the maximum amount of data you can download or upload at any given period of time. Bandwidth is usually expressed as megabits per second. The more bandwidth, the faster your plan usually is and the more users and data-intensive activities your plan will support.
The nbn™ broadband access network offers a range of plans, and you'll usually be able to find a plan that matches your speed needs with your retailer.
2. Cost
nbn™ plans come in a wide range of varieties. Many providers are very flexible and offer multiple plans at various prices with some providers cheaper than others. As such, your business should find it easy to access an nbn™ plan that works for you and stays within your budget.
3. Easy to set up
The nbn™ can be easy to set up, just like any type of internet plan. If you're unsure about anything, your service provider will walk you through the steps.
Start by checking your address for availability. The second step is to choose a plan and order it through your retail service provider. Once you've ordered, your provider will initiate your switch for you.
In some cases, you may be able to self-install some of the nbn equipment at your premises and remote activate the service. If this is possible, the equipment will be sent by post to your address. However, in others, you might need to have a technician set it up for you. If a technician needs to visit your premises, your service provider will let you know and set up the appointment for you.
The remaining piece of equipment required is a modem/router which can be obtained usually by your provider or you may be able to use your own modem/router with the service.
4. Availability
With the rollout complete, the nbn™ is now widely available across Australia. Most consumers and businesses can make the switch now if they haven't already. This wide availability and ease of access makes the nbn™ easy to find and very simple to adopt. It also means should you ever need technical support, it's provided with high visibility, transparency, and understanding. In regional and remote locations, you might be using wireless technology like nbn™ Fixed Wireless, as opposed to the wired technology, fibre and hybrid fibre coaxial, heavily used in metropolitan areas.
The following stats give an idea of the nbn™'s wide availability and accessibility.
        Availability – 12 million Aussie homes and businesses are now ready to connect - they can now connect to the nbn™.
        Uptake – 8.3 million homes and businesses have already connected to an nbn™ plan.
        Uptime – The nbn™ network offers excellent reliability. It was up and running 99.96% of the time. This is only slightly down compared to 99.97% in September 2020.
Enjoy complete flexibility
The nbn™ was designed to be Australia's national network and to deliver internet services to fulfil a range of consumer and business requirements. In terms of speed and bandwidth as well as cost, your business will usually be able to find a plan that closely matches your usage needs and budget. Similarly, nbn™ services tend to be easy to set up, and your service provider will take you through each step. With its wide availability, the national network is also now widely accessible to most of Australia.
Spintel is one of Australia's leading telcos, and we've been helping Aussie businesses with fast, cost-effective services since 1996. Our award-winning nbn™ plans are backed up by our friendly, efficient customer support team. No matter where you're located in Australia, we can assist with the right nbn™ solution for your business. Contact us for more information now, and check out our business nbn™ plans.