Choosing an NBN Speed for a Permanent or Hybrid Work from Home Setup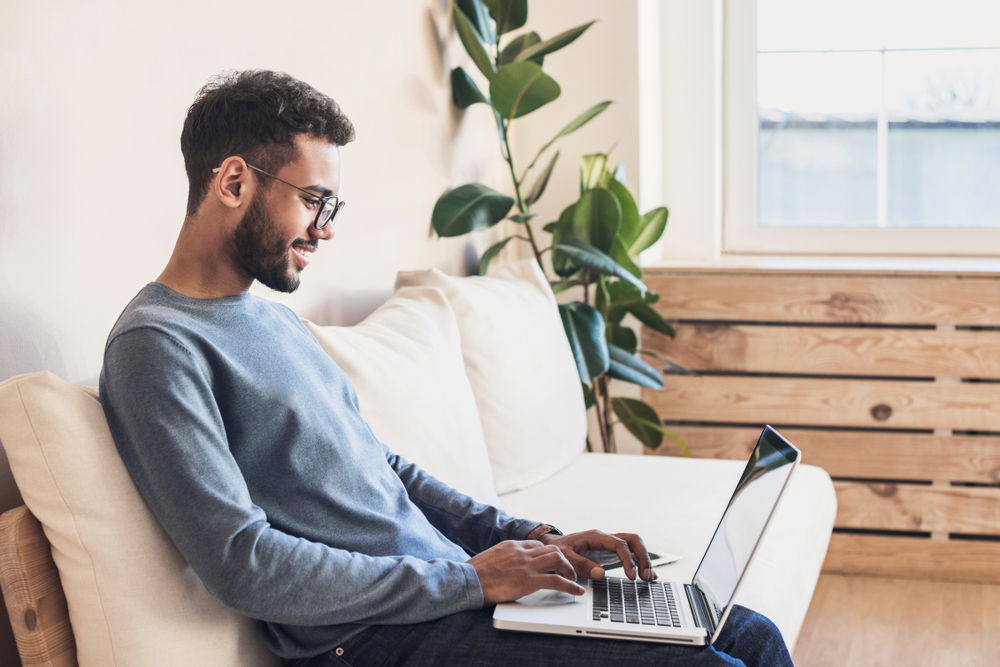 The way we work has fundamentally changed over the last year. We started working from home more as social distancing and office lockdowns came into effect. Perhaps equally interesting is the idea that such things are here to stay. Research shows that 41 per cent of employees are likely to continue to work remotely after the pandemic's effects are managed. Why? Because apparently, we're more productive, happier, and flexible.
As working from home becomes more ingrained, it's important to ensure you've got the right set-up for a home office. Having a desk and a webcam might have been a useful short-term solution, but making the most of the home working environment involves a little more than that.
What will you be doing from home?
There's a lot of work that can be done from home - many have been surprised in these last few months just how little disruption there has been to their work day.
Some of the key things that you'll be doing when working from home include:
Video calls and meetings - working from home doesn't mean working from isolation. One video conference provider, Zoom, saw an increase in meetings from 10 million per day to 350 million year-on-year. So your home office needs a way to hold these video conferences comfortably and seamlessly.

Unified communications - above and beyond the video calls, people who are working from home still need the ability to have quick message exchanges with their colleagues, so presence, instant messaging, and email are all still important. Even better is if the person can have all those functions on their phone to seamlessly work while on the go, too.

Cloud computing and access to the office network - for the sharing of documents, images, videos and other files, as well as the ability to sign contracts online, collaborate in real time, and work with CRM systems, employees need access to cloud services to do their jobs.
What's the best solution to do all this?
An effective home office starts with an Internet connection, and one of the first things that catches a lot of people out is the need for a fast upload speed. Most nbn™ services are sold with asymmetrical speeds, meaning a faster download than upload speed. It's usually displayed as follows: 25/5, 50/20 or 100/50, with the first number representing the download speed and the second representing the upload speed.
NBNco does this because for residential users, the download speed is much more important. Recreational use of the Internet is almost entirely consumption based - i.e. you're downloading footage to watch Netflix or YouTube. But in a professional setting, video conferences, cloud-based applications and so on are always as equally demanding on uploads as downloads. So the first step in setting up the home office is to address speeds.
SpinTel offers a number of different options for nbn™ speeds. Of these, the most applicable for home office use are:
Plus 50 - which offers 50 Mbps download and 20 Mbps upload speed maximums. This is most particularly worthwhile for the hybrid worker - the person that spends some time working from home, but will also spend some time in the office, and can rely on doing a few applications or particularly data-heavy tasks from the office. The 20 Mbps upload speed is more than sufficient for video conferencing, screen sharing, and real-time collaboration on the cloud.

Premium 100 - for the permanent home worker, Premium 100 offers 100 Mbps download and 20 or 40 Mbps upload. The benefit here is the extra download speeds, allowing for rapid access to data off the network, while still providing the robust upload speeds for all communications and sharing.
Of course, the other thing you need to consider with the home office is the other people in the home. Many home office workers find themselves working in the evenings, and that means tying up bandwidth. The impact of this is going to be all the more pronounced if there are also kids in the house who need to do their homework on an evening, as a lot of modern education involves video and online streaming.
Choosing the right nbn™ solution for you
Rather than needing to ration out bandwidth to limit how and when it can be used for work and play, a family is best off investing in the higher tiers of nbn™ solution, so that there's more than enough download to go around, and everyone in the household can simultaneously enjoy videos, video conferencing, cloud services, and whatever else they do online.
Your friendly SpinTel representative can help cut through your home office and family Internet needs to choose the right one to cover all bases and allow you to make the most of the opportunity to work from home. Contact us today to discuss your home office needs.