Are Contactless, Fully Automated Systems the Future of the 5G Cellular Network?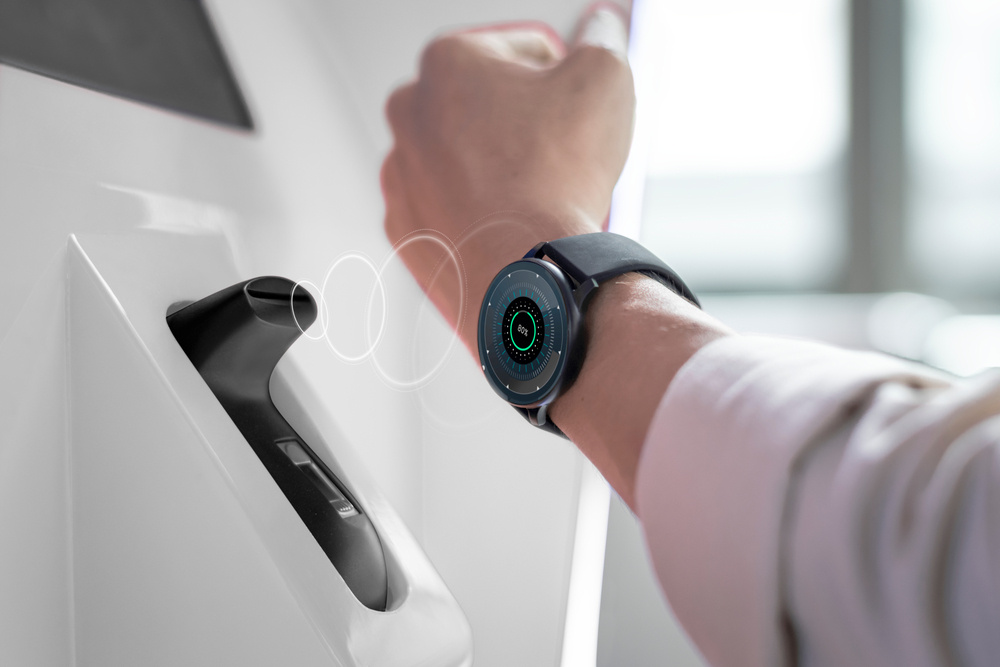 One of the conveniences of 5G is the promise of greatly improved wireless technology. Once 5G is available and enabled-devices are deployed, consumers will no longer need wires or cables to connect and send information to fixed devices. 5G delivers complete digital connectivity, making way for remote-operated, fully automated systems.
The demand for contactless enterprises will grow as new technology initiatives set to support automated systems (such as cloud, analytics, and automation) become more readily available. This availability provides many opportunities for both brands and consumers and may well become the future of 5G technology.
5G powered automation will transform the way people work, shop, and communicate. We can expect industries to use 5G for its private wireless network and to strengthen business resilience through faster connection capabilities.
The case for automation
Foundational technologies will drive 5G expansion due to the demands made by sophisticated devices and Internet of Things (IoT) technologies. Supporting these demands will require most organisations to have an automation strategy as they transition into 5G landscape. 5G will reinforce the need for automated concepts to meet and predict changes in consumer demand and behaviour. Some of these technologies include:
Augmented reality: Retailers can use sensors and trackers to manage inventory and warehouse processes, and connectivity will support immersive in-store experiences using augmented reality.
Cloud computing: Increased reliance on cloud platforms as a result of greater data demands will mean cloud computing will take centre stage in automating business operations - including advanced data analytics capabilities.
Internet of Things: IoT connected devices will automate manual processes and deliver a range of contactless, short-range communication between devices via Bluetooth, NFC, and RFID sensors.
Automating business processes is the future. Improved accuracy, more uptime, reduced risk, and more efficient customer service are all benefits of automated systems.
5G opportunities for brands
5G opens up a world of opportunities for marketers. It supplies the required level of data transmission to improve the efficiency of Artificial Intelligence (AI) and natural-language process (NLP) apps. From this, brands can better manage and monitor data to deliver better customer experiences and develop a more strategic business model and marketing plan.
Cloud migration has become a necessity in the current pandemic and 5G will accelerate cloud business investment, as faster speeds and reduced latency enable businesses to reach mobile customers faster. Access to virtual machines via phones will become more commonplace, due to greater demand for computing and machine-to-machine communication. Cloud computing will also allow businesses to offer more features to customers, including faster hotspots, which remote workers need.
Industries that rely heavily on manual, labour-intensive tasks will enjoy the increase in automation. IoT in industrial environments will also create new opportunities for brands, with robotics and sensor-enabled automated systems able to provide valuable data insights and handle variable workloads. At the same time, areas such as health care and hospitals can employ VR and AR to perform remote health screenings and surgeries.
5G implications for consumers
One of the most significant implications currently facing consumers is the limited choice in 5G-enabled devices and data plans. Since 5G is still at its early stage, monthly service plans for 5G smartphones are costly. Though many providers offer unlimited data plans, some may also limit data speeds after a certain threshold, and so the everyday consumer can't fully benefit from 5G's capabilities. This is likely to change once the network becomes more readily available.
Increased demand is driving up costs of video content and 4K UHD devices, services often already priced at a premium. With 5G increased capacity and speeds, this price could increase. Despite this, what paves the way is the potential for more 5G-enabled interactive online video experiences. Advanced computing capabilities in the cloud for AI and Virtual Reality (VR) enabled services, greatly enhances live streams, videos, and gaming whilst 5G's low latency improves real-time responsiveness.
Consumers need to be mindful of privacy and cybersecurity issues presented by more brands offering new channels to interact with customers. We've already seen the implications of third-party apps with Chinese-owned TikTok violating consumer privacy and data. As more apps become accessible, attackers will have more opportunities to breach applications, networks, and devices. This challenge is amplified by network slicing, as independent logical networks used by businesses and governments present a risk of data leaks and other forms of intrusions. Consumers need to know vendors and operators will take the necessary steps to protect personal data and business-sensitive information.
Transform the way you work
Wireless technology improvements inherent to 5G mean businesses can eliminate wired networks and send and receive information to fixed devices no matter where they are. Remote-operated, fully automated systems pave the way for network-powered automation that will transform operations, shopping, and communication. With over 20 years experience, SpinTel has the expertise to help businesses foster growth and cease competitive advantages through 5G. Connect with our team today!