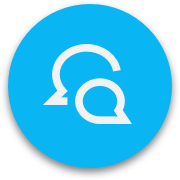 CHAT NOW
SIM-ONLY MOBILE SERVICES
Stay connected to your family, friends, workplace and the world, no matter where you go. Which mobile service is right for you?

5G MOBILE
Lag-free streaming, super-fast uploads and downloads. Ready to experience next-gen connectivity? Our SIM-only 5G means no contracts and no hassle. Automatically switches to 4G when you're out of 5G range.
SHOW PLANS

4G MOBILE
5G not on your radar? While 5G is faster and lag-free, 4G mobile technology still offers all the features we've come to expect from a mobile service along with great coverage and great value. Our SIM-only 4G means no contracts and no hassle.
SHOW PLANS

MOBILE INTERNET
Need data when you're out and about? Stay connected with mobile internet. This nifty little SIM can be used in a range of devices from your laptop to portable modems and dongles.
SHOW PLANS
CAN WE HELP YOU CHOOSE THE
RIGHT

PLAN?
Our gurus will help you get started, and happily help you out.